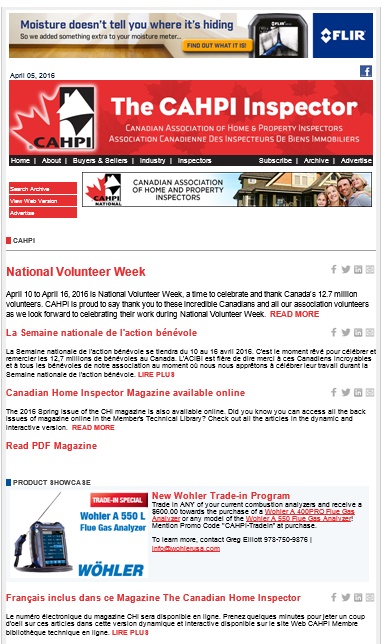 The CAHPI Inspector newsbrief is published bi-weekly and distributed to all CAHPI provincial/regional members. The CAHPI Inspector newsbrief includes important information on the home inspection profession from the undisputed leader of the profession, the Canadian Association of Home & Property Inspectors. The purpose of this newsbrief is to provide a source of information on all that is new and newsworthy in the industry for the benefit of CAHPI members.
For more information regarding advertising opportunities view our online Media Kit.
To subscribe to The CAHPI Inspector newsbrief, complete the newsbrief online subscription form.
View The CAHPI Inspector newbrief archives.