2023 CAHPI NATIONAL HOME INSPECTORS' CONFERENCE - WELCOME BACK!
November 24 - 26, 2023

Presented by Carson Dunlop

Ottawa Conference and Event Centre
200 Coventry Road, Ottawa, ON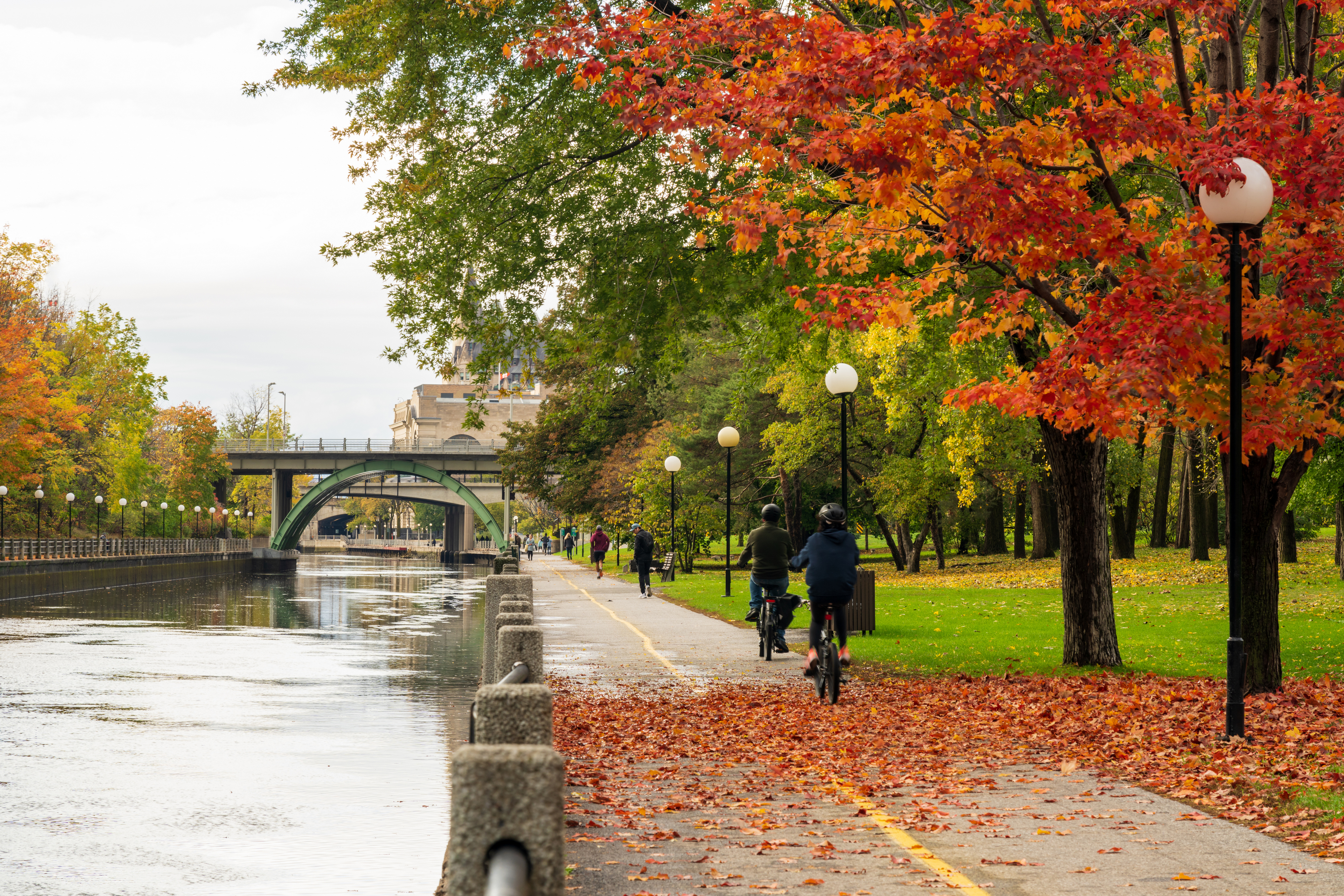 Carson Dunlop has been the leader in home inspection for more than four decades. Our residential and commercial inspection companies along with our training and report writing solutions are designed to help our clients succeed. We have been pioneers in this industry and have helped shape this young profession. Over the years, we have developed many successful inspection concepts. Our education and report writing systems have set the industry standard.
2023 CAHPI Annual Conference - Welcome Back!
We are pleased to announce that the CAHPI Annual Conference: Welcome Back! will take place in Ottawa this fall. We are very excited to return to an in-person delivery for the first time in years!
The 2023 CAHPI National Home Inspectors' Conference program will offer relevant and exciting presentations and discussions. As a sneak peek, the CAHPI Conference Planning committee are pursuing a variety of topics to support your career and knowledge development. Topics currently being pursued include (but are not limited to): Plumbing, Electrical, Heating Systems, Water Quality & Wells, and more! We are also pursuing sessions on Business Planning 101 which would cover access to Government Funding, business and financial planning, and marketing. Elia Saikaly, Social Entrepreneur, Award-Winning Filmmaker, and Global Adventurer promises to inspire and motivate in both your personal and professional lives.
We will also offer our registrants the opportunity to debate hot-topic issues with your peers and participate in interactive discussions that will introduce you to best practices from across Canada! Through the educational sessions and networking opportunities, we want to ensure you can apply what you learn and be more effective in your work.
We look forward to launching the program for our 2023 Conference in the coming weeks but Registration is now open! Click below to register.
Program and Registration
ALL INSPECTORS WELCOME!
Join us and network with the new CAHPI board of directors, other home inspectors and vendors from across Canada. Visit the Exhibitor Showcase throughout the weekend. Mentorship Corner will be available to new inspectors. Experienced home inspectors will answer questions you have about inspection process, do's & don'ts and other related inspection topics.

Attendance will earn 18 MRCs
(MRC = membership renewal credit)
Conference Schedule:
Friday, November 24, 2023
Opening Reception: 5:00pm – 7:00pm

Saturday, November 25, 2023
Daytime programming (plenaries, concurrent sessions, meals & breaks): 7:30am – 4:30pm
Exhibitor's Reception: 4:30pm – 6:30pm
Sunday, November 26, 2023
Daytime programming (plenaries, concurrent sessions, meals & breaks): 7:30am – 3:00pm
2023 Registration Rates:
(Early Bird Deadline: September 18, 2023)

The registration fee includes:
Two-days of Educational Sessions
Two-days of meals including Breakfast, AM & PM Break and Lunch
Interact with our Industry Experts and Suppliers in the Exhibitor Hall
Networking opportunities at both the Opening & Exhibitor Receptions
Registration is now OPEN! Click the 'Register Now' button and complete the online registration form, you can make your payment by credit card, e-transfer.
Please note: Deadline to book hotel rooms at discounted rate is Monday, October 30th
Opening Keynote: Elia Saikaly
Social Entrepreneur | Award-Winning Filmmaker | Global Adventurer
Get ready to be inspired and motivated as we kick off the 2023 CAHPI National Conference with master storyteller, mountaineer, and motivational speaker: Elia Saikaly
Elia is an award-winning adventure filmmaker and high-altitude mountaineer. His global adventures inspire others to find their most meaningful life and spark positive change. Having reached the summit of Mount Everest five times (a Canadian record), scaled the world's second tallest peak, and completed over 25 world-class expeditions, Saikaly has proven he has the determination, stamina, skill, resourcefulness, and vision required to meet the greatest of challenges, and shows audiences how to do the same.
As a storyteller and mountaineer, Saikaly survived and documented the 2014, 2015, and 2019 disasters on the world's tallest peak. His Everest imagery is regularly licensed by networks including National Geographic, Discovery, ESPN, Netflix, BBC, and many more. He also produced the reality television series, Everest: On the Top, which garnered him a CINE Golden Eagle Award, and won a Canadian Screen Award for his work with Rogers Sportsnet on the documentary, Limitless. In 2016, Saikaly co-created and co-starred in Discovery Channel's Unclimbed: Reaching the Summit.
Saikaly spends most of his time working with NGOs and causes close to his heart.
Whether inspiring people through his camera or on-stage, Saikaly's core mission is to elevate, inspire, and help make the world a better place.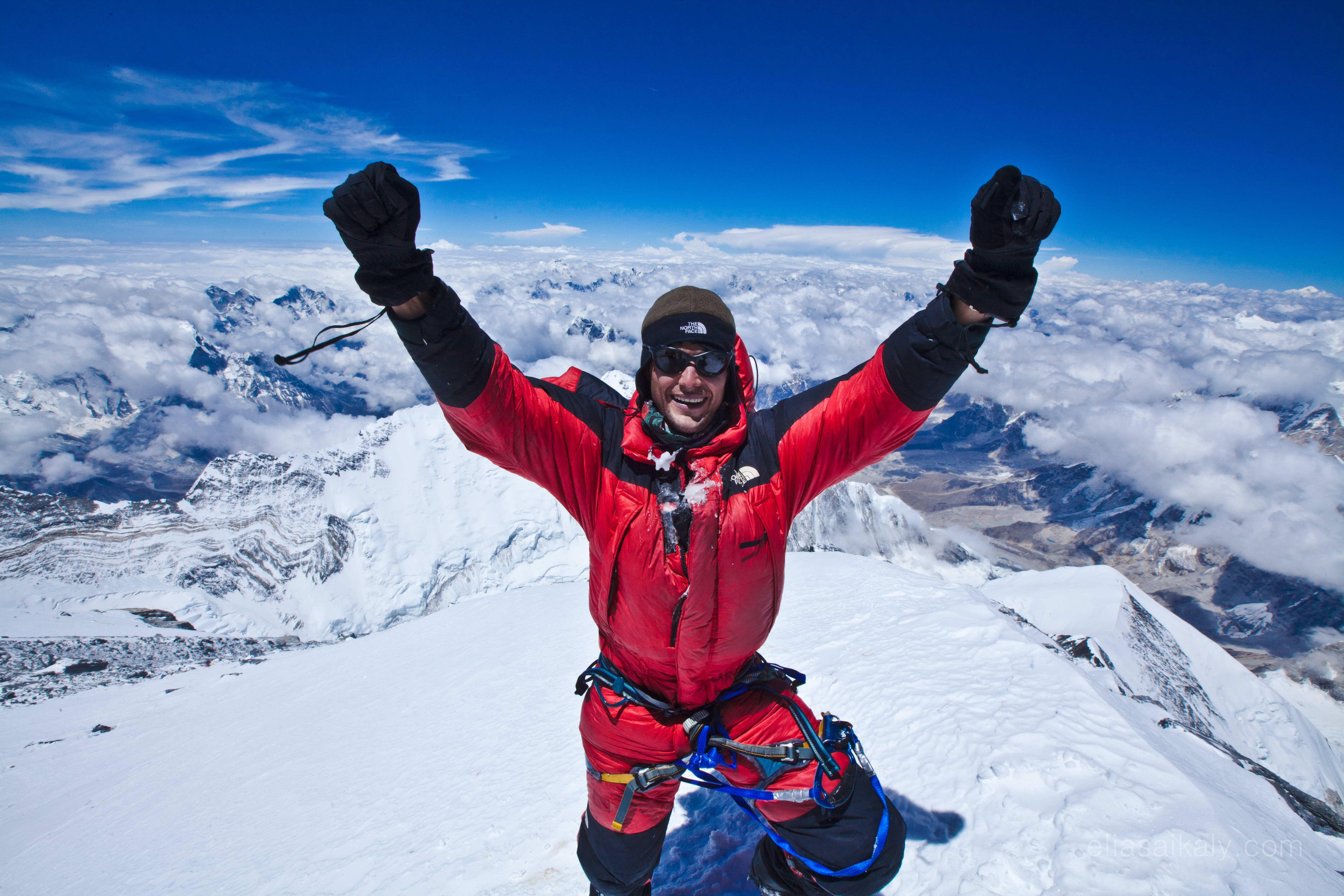 BE SURE TO VISIT OUR EXHIBIT ONLY PARTNERS!
TRAVEL AND ACCOMMODATIONS
Courtyard by Marriott Ottawa East
200 Coventry Rd, Ottawa, ON K1K 4S3
Guest Room rate: $179.00
Group Code: CAH-N
To make your hotel reservations:
Deadline to book at discounted rate: Monday, October 30th

Click here to book online or call reservations at 613-741-9862 to book.
Please refer to group code *CAH-N* and dates to access the CAHPI discounted rate.

Conveniently located just minutes from downtown, away from congestion and crowds, enjoy your stay in one of our spacious & comfortable guestrooms modernly designed. Complimentary Wi-Fi is available throughout our hotel, and underground parking is offered free of charge. Start your day with a tasty Starbucks® coffee in our unique on-site restaurant, The Bistro. Your place to go for healthy selections in the morning or dinner, and drinks in the evening. Keep up your physical routine in our 24-hour fitness centre, or enjoy a swim in our indoor pool. Unmatched by other Ottawa hotels, our spacious guest rooms provide flexibility in your work space and comfort in your rest space. Whether traveling for business or pleasure, your stay at the Courtyard Ottawa East is sure to be more comfortable than ever before.
*FREE UNDERGROUND PARKING FOR OVERSIZED TRUCKS

Things to see and do click Ottawa Tourism
Check out the FLASH YOUR BADGE PROGRAM - giving you discounted access to local restaurants and attractions. Just by flashing your conference name badge! Click here for participating locations.
TRAVEL
Air Canada (Promo code: HDKW4ZJ1)
West Jet (Promo code: 2Q3E4CM)
Via Rail (Promo code: (14467)
Ottawa International Airport
Uber from Ottawa Int'l Airport to Marriott Hotel
Taxi from Ottawa Int'l Airport to Marriott Hotel
If you require support with your travel planning needs, please contact Sonya Thomas (phone: 343-263-3403). Sonya will work to get you the BEST price and availability to fit your needs and she would be available before, during and after your trip to assist with any issues that may arise. Sonya is available to assist with booking transportation via flights or train and she can also suggest additional activities for you to enjoy while in Ottawa. Cost for service: $50 plus GST.
Sponsor & Exhibitor Opportunities
EXPOSURE AT THE CONFERENCE AND THROUGH THE FULL YEAR!
This year, CAHPI is offering benefits that will offer you exposure to Home Inspectors from across the country at the 2023 Annual Conference, but also to all members, affiliates, and subscribers throughout the full year! NEW opportunities include webinars promoted to CAHPI members, affiliates, and subscribers; articles in the The CAHPI Inspector Newsletter; and article submissions for our regular email campaigns.


If you supply products or services to any aspect of the Home Inspection industry you won't want to miss this opportunity to participate in this conference and meet professional Home Inspectors from across Canada. As a sponsoring organization, you will receive recognition and high visibility within the Home Inspection market. The conference education committee is recruiting industry professionals to lecture at the educational sessions. We will also be providing the latest information on training, technology and home inspection equipment available for all our CAHPI members. Delegates will have the opportunity to network with exhibitors and have hands on product demonstrations throughout the one-day conference.