Backup Generators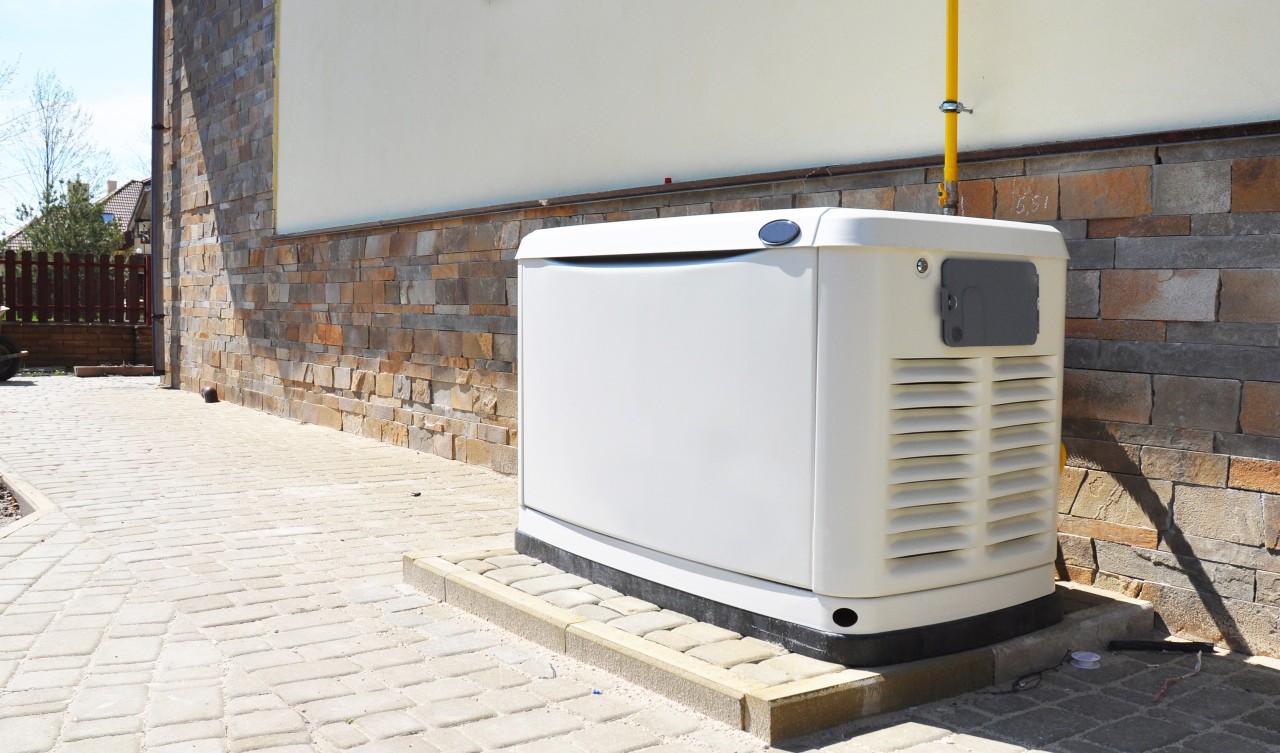 Which homes need a back-up electric power generator and why do they need them?
There are several important factors driving an ever-increasing demand for residential power generators:
Climate change is creating more frequent failures of our electrical power grids through hurricanes, tornadoes, ice storms, wildfires, and floods.
Many people now have health care issues that rely on electrically powered appliances to keep them healthy and alive.Prolonged power outages can put those people in jeopardy.
Food costs continue to rise with many families buying in bulk and freezing food items for future use.A prolonged power failure will cause refrigeration equipment to fail, allowing hundreds of dollars' worth of food to thaw and spoil.
The vast majority of homes rely on electrical components to allow heating and cooling systems to operate.
Homes that rely on wells for their domestic water supply need electricity to operate their pumps.
Many indoor cooking appliances need electricity.
Lighting, entertainment appliances, computers, battery chargers all rely on electricity to operate.


Having an auxiliary power source for your home when the local electrical grid fails is becoming an important investment. This leaves you with some choices to make.
Each of these choices will be dictated by your needs and your budget.The ability to fulfill your needs relates to the generator's capacity which scales upwards cost-wise as that capacity increases.
To determine your needs and the best way to address them, you will need to engage a licensed electrician with experience in generator installation. That electrician will make sure that the current produced by your generator cannot feed back into the electrical grid.This measure is taken to reduce the likelihood of electrical shock to the technicians that are working to restore power to the grid. For the same reason, if you are just going to plug appliances directly into the generator's built-in receptacles, you must shut off the main disconnect to your home. You should only restore the main disconnect after power has been restored to the grid.
Do Not Under Any Circumstances operate a fuel burning electrical generator inside any part of your home.These generators produce dangerous exhaust gases, including carbon monoxide.Following a prolonged power outage, the news media often contain stories about fatalities that occur when this error is made.
Let's discuss some of the choices that are available.
Portable Generators
Portable generators, like the name implies, are small units that are relatively easy to move from place to place. The smallest of these can be solar powered and are adequate to power up portable devices such as cell phones, laptop and tablet computers, small coolers, and lights. They have limited application during prolonged power failures as they are incapable of powering your typical refrigerator or freezer.
A more capable portable generator runs on gasoline or propane (some are dual fuel). They come in a variety of sizes with a wide range of capacity. They all will have 120-volt receptacles where you can plug in appliances via extension cords.Most of these may also be hooked up indirectly to your household electrical panel via a dedicated sub-panel adjacent to your main panel. That sub-panel is attached to the generator via an exterior connection port.That sub-panel will have hard-wired connections to the requisite receptacles in your home.
Depending on design, they can be capable of running critical components such as refrigeration, well water pumps, lights, microwave ovens, internet modems, televisions, etc. They are usually not set up to run appliances such as electric ranges and clothes dryers which typically require a 240-volt connection and high wattage.
Permanent Home Generators
Like portable generators, permanently installed back-up generators come with a variety of capacities to suit your budget.The most modern versions will automatically turn on and take over your power requirements the moment your grid connection fails.They have a relatively small footprint, reside outside the home, and are connected to your main electrical panel via a control system. They are typically fueled by liquid propane or natural gas. They self-test periodically and most are reasonably quiet.
While there are a variety of unit capabilities that can power selected circuits in your home, the best of the permanent home generators can produce up to 200 amps. These are capable of running all the electrical appliances in your home including vehicle chargers, alarm systems, water heaters, electric ranges, clothes dryers, and heating and cooling systems. Depending on the size of your fuel supply, they have extended run times which will take you through most power outages. Again, consult a qualified electrical technician to prescribe and install the right system for your home and budget.
Bear in mind:
This is not a DIY endeavor – only a licensed electrician can ensure a safe and effective back-up power supply.
Portable generators are sold at many retail home stores, but you should research the best way to spend your money as there are many choices.
A back-up generator is a one-time investment that can save you significant costs and grief in an era of increasing power grid failures.