Creating Spaces - Solariums and Additions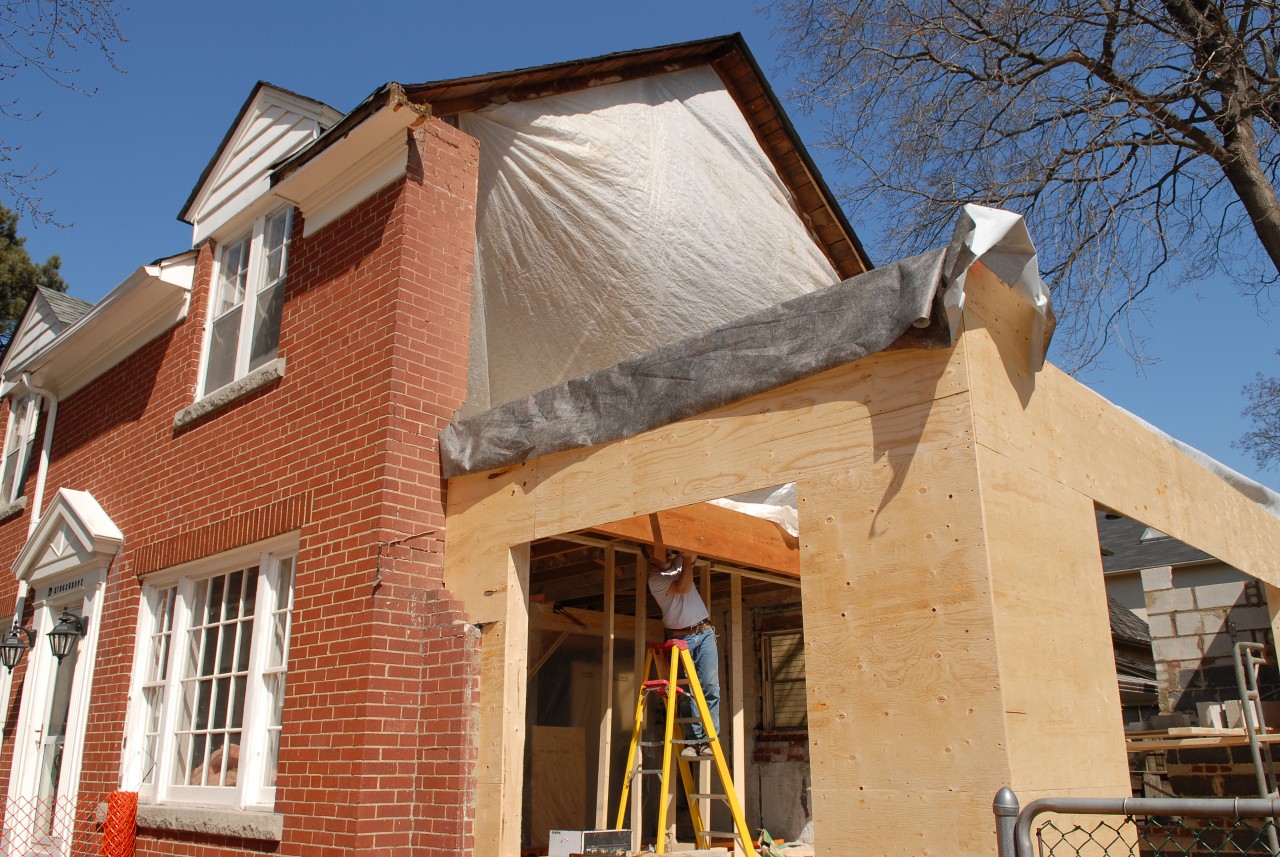 You may live in a home that you want to enhance by adding additional living space. For example, solariums are one of the most popular additions to existing homes. Here are some things to consider when planning to build a solarium or another type of addition:
Planning
When your home was built, it was probably not anticipated where or when you would place an addition. This means that the home's exterior walls were not engineered to bear additional weight. Also, sometimes to create additional living space, people are inspired to enclose an existing exterior attached deck that was not designed to hold the weight of new enclosure walls. So, here are some criteria when making plans:
Consult a qualified engineer or contractor to design the foundation of your addition. It is critical that this foundation is able to bear the entire weight of the addition; adding no lateral forces to the home's original wall structure. Any foundation must have footings below the local frost line to prevent movement when the ground freezes.
When enclosing an attached exterior deck, it is probable that the deck's underpinnings (posts and other framing components) are not designed for the additional weight of the proposed enclosure's walls and windows. A qualified professional needs to assess the full extent of revisions needed to ensure the long term stability of the addition. This could mean additional vertical and lateral support may need to be installed for the deck prior to enclosure.
Utilities need to be accounted for in the planning stage. HVAC, lights, electrical outlets, and plumbing (if applicable) will need to be made accessible. This could impact the selection of location for the addition.
Integrating the addition into the existing building envelope, where the walls and roof meet, is critical to ensuring a weather tight interior space. Appropriate flashing at all exterior joints must be incorporated into the design; especially true if the addition includes skylights.
Orientation with respect to sun exposure and trees should be taken into account when deciding where to place the addition. This will impact HVAC considerations and will relate to the type of enjoyment you hope to take from this new space.
You will need to seek a building permit from your local municipal authority. Any plan you submit will need to take property boundary setbacks into account. In a rural environment, if you are creating space in which additional people will live, your on-site waste disposal system (septic) may need to be re-sized appropriately. A set of plans needs to be drawn up to ensure that local building codes are being met.


Identifying Problems
After the addition is installed, some time may have to pass before deficiencies attributable to poor planning and construction become apparent. Here are some things your CAHPI qualified home inspector will look for:
The floor of the addition is no longer level; indicative of a poorly designed and installed foundation under the addition.
The exterior walls where the addition is attached to the original building are showing signs of stress due to excess load bearing. This may include gaps where the addition meets the original structure and/or bowing or visible cracks at the interior of the original wall structure.
There is visible evidence of prior water incursion; attributable to poor roof or wall flashing details or structural movement.
Visible indications of excessive heat or cold (condensation, cracking, mold, distortion of surface finishes) will indicate climate control deficiencies; the space is over or under heated at times.
Doors or windows that bind against their casings can indicate structural deficiencies attributable to movement or poor framing.

Any of the above issues, when present, may represent significant costs to correct. This is why a pre-purchase home inspection is a critical part of your due diligence prior to finally committing to buy a home where you have made an offer to purchase.
Solariums
Solariums, in particular, present special considerations. They are typically built on the side of the home with the most southern exposure; to take advantage of the natural warmth of the sun – especially in the winter months.Here are some things to think about:
Choose interior finishes that are less vulnerable to bleaching or deterioration from the sun's UV rays. Certain floor and furniture finishes come to mind. Lighter colours generally fare better.
In the winter, you will want to trap the warmth from solar radiation and maybe even allow it to transit into your main living space. A fan and an appropriately large entryway can assist.
In the summer, the space can overheat if ventilation is inadequate. You will want to have windows that open to allow cross-ventilation. You will also want to have operable shades on any skylights and windows; to reduce the heat load and block UV rays.
In Canada, thermal windows and doors should be installed to aid in maintaining a comfortable room temperature through all seasons. Insulation is also advisable in the roof, floor and walls.
Depending on its location in relation to exterior egress in the rest of the home, you may want to have a door that exits directly to the outside.
Complete closure from the rest of the house in the winter, leaving the solarium unheated, will encourage condensation which can create moisture and mold damage. Thermostatically controlled heating of that space is necessary to prevent such damage.

Whether you are creating additional space in your home for general living, or wishing to enjoy a solarium, take-aways from the above discussion are:
Proper planning, design and installation are critical to allowing an addition to be fully enjoyed and add value to your home.
Managing the climate of your addition, the temperature and humidity control (especially in solariums), is fundamental to the health and enjoyment of that space.
When purchasing a home with a solarium or other addition to the original structure, a CAHPI professional home inspector will look for indications of poor design and/or installation. You will either gain valuable information regarding deficiencies, or peace of mind that you will be able to properly enjoy that aspect of your home.