Getting Your Home Ready for Inspection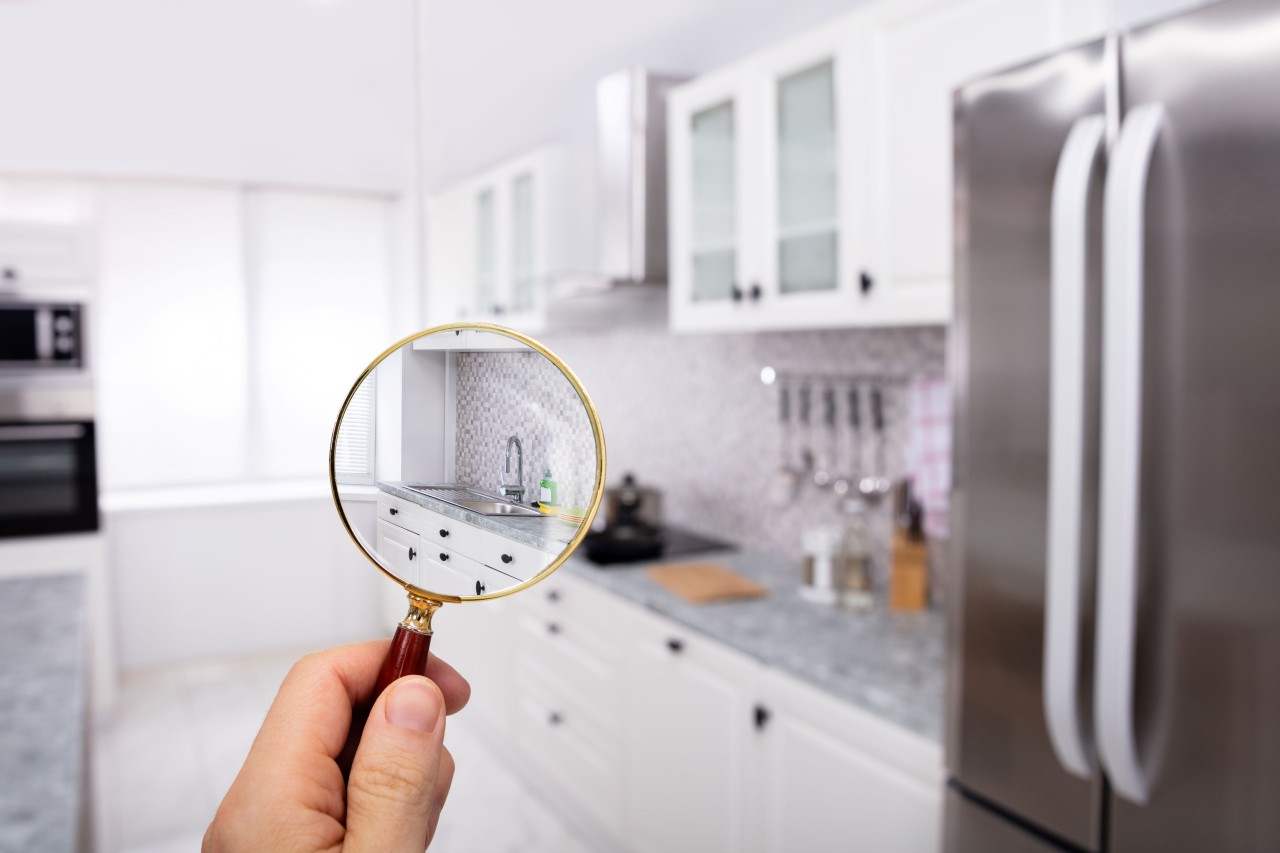 If you are planning to sell your home, there is a strong likelihood that it will need a professional home inspection, either as part of the listing process or as a buyer's due diligence.
At the Canadian Association of Home & Property Inspectors (CAHPI), we want this inspection to go well for you.To have the most appeal to your future Realtor® and prospective buyers, there are some things you can consider before you even list the home for sale:
Take a walk through and view the home the way a prospective purchaser might. Is there too much clutter to allow a fulsome view of the home's features? If so, there are excellent online articles on the best and easiest way to approach de-cluttering the home.If you think you can't be objective, turn to a trusted friend or relative, but don't blame them if they give you a frank, but helpful opinion.
You know your home and what you have done to it and for it during your ownership. What would you do over and better if you had the chance? If it is cost effective, make those improvements, or expect that a prospective purchaser will budget those costs when they are calculating their purchase offer.
When you finally list your home for sale, listen carefully to your Realtor®. They will ask questions and view your home carefully to help determine conditions or out-of-date components that may trigger a negative comment in the upcoming home inspection.When practical, make the suggested revisions.
Your home is going to be viewed by many people; real estate agents, prospective buyers, and inspectors to name a few.While those responsible for the home in your absence will make a sincere effort to protect your home and its contents, it may be impossible to keep an eye on all visitors at all times. Therefore, it is important to remove or secure all of your valuables; especially those that can easily be concealed and carried by a thief.
The above advice will start you on the path to a happier home inspection experience. But when the home inspector arrives, they will be looking for additional measures that allow them to thoroughly inspect the home to the CAHPI Standards of Practice. If an inspector is unable to inspect a requisite component, that fact will be noted in their report; possibly leaving a prospective buyer to wonder what has been missed. These measures should be taken to allow the professional home inspector access to all the critical components of the home:
At the exterior, the inspector will want a good view of the foundation, siding, roof, and the underside of attached structures such as decks or balconies. So, removal of obstructions such as overgrown vegetation and stored materials should be undertaken prior to the big day.
The attic access needs to be accessible and unobstructed. Attic hatches are often located in closets; so, removal of stored goods or shelving that impedes access will be needed before the inspection.If the attic hatch is nailed, screwed, or otherwise sealed shut, that should be dealt with prior to the inspection. The inspector will want to observe the state of the framing, sheathing, insulation, ventilation, and electrical components that may be present; all very important components that can present cost challenges if not in proper condition. The inspector will not want to take responsibility for the removal of obstructions as this can present liability issues if your personal property is damaged.The same also holds true for foundation crawlspaces.
The inspector will be inspecting all the accessible plumbing components in the home. This includes the points where water and sewer lines come into the homes. The inspector needs to confirm the location of the main sewer cleanout port and the main water shut-off valve, so stored items should be removed beforehand if they present an obstruction. They will also want a clear view of the home's water heating system and under the sink areas in kitchen cabinets and bathroom vanities.
Heating appliances and their related fuel systems and venting are also subjected to inspection. You may want to engage your regular service person to clean and inspect those components prior to the home inspection. Again, make sure these points are accessible to the inspector.They will also inspect distribution and control components (thermostats and humidistats), so those points should be unobstructed as much as possible.
The inspector needs to determine the size (amperage) of the electrical service to the home as well as the location of the main electrical shut-off switch.They will also want to remove the front cover of the distribution panel(s) to determine the type of wiring and overload devices (fuses or breakers) present in the home.For the safety of the home's occupants, these important components should always be accessible at all times, even when no inspection is scheduled.


In most of Canada's provinces (British Columbia and Alberta being the present exceptions), there are no requirements for the licensing and regulation of professional home inspectors. In response to this serious lack of regulatory oversight, CAHPI was formed to establish qualifications similar to those required for home inspector licenses in regulated jurisdictions. CAHPI members must pass a rigorous exam, a report verification process, and partake in a mentoring requirement to earn the designation of National Certificate Holder (NCH)®. There is a further requirement of having completed at least 250 fee-paid inspections to qualify for our top designation of Registered Home Inspector (RHI)®. Our members must adhere to our Standards of Practice and Code of Ethics, engage in ongoing education, and also show proof of professional and general liability insurance to remain in good standing.
These points are raised to reassure homeowners that CAHPI qualified home inspectors represent the best in the business. After you prepare your home for inspection, a CAHPI professional home inspector will move through your home with care and consideration. Most homeowners wisely elect to be absent when their home is inspected. The work the inspector does is very thorough, and most sellers are uncomfortable with that degree of scrutiny, even when they have prepared their home well. Your absence will also make the purchaser and their Realtor®, who will most often be present during the inspection, feel more comfortable asking the inspector questions related to their findings.
CAHPI inspectors do not "pass" or "fail" homes. Rather, they act as educators; showing the buyers and their Realtors® important shut-off points in the home and acquainting them with safety issues and deficiencies which may impact their purchase decision.If you have prepared your home well and followed the advice of your real estate professional, a home inspection will reassure a prospective purchaser that they understand more fully what they will be buying.
Create access to critical components, repair apparent deficiencies ahead of the inspection, and try to ensure that the home inspector is a member of CAHPI.