2019 CAHPI NATIONAL HOME INSPECTORS' CONFERENCE
Building Bridges Across Canada
Brookstreet Hotel in Ottawa, Ontario
November 16 & 17, 2019
Looking for home inspection tools, products and services? The CAHPI Exhibitor hall is full of industry leading suppliers to help you and your business grow to it's full potential. Take this opportunity to meet one-on-one with all of these companies or organizations in one place. The Exhibitor Hall will be open at 7:30 a.m. Saturday, November 16 and will close on Sunday November 17th at 3:30 p.m.



Exhibitor Floor Plan

Looking for exhibit space? Please contact or 1-888-748-2244 for more information.



When:
Friday, November 15
Where:
Set-Up Room
Brookstreet Hotel
525 Legget Drive, Ottawa,ON
1:00 p.m. - 5:00 p.m.

CARSON DUNLOP
HORIZON INSPECTION SOFTWARE TRAINING
(Pre-Conference) Brookstreet Hotel
7 Ways to Improve Your Life with Horizon Inspection Software
Join us for a quick overview of Horizon Inspection Software on November 15, 2019, to learn how to simplify your life and grow your inspection business.
RESERVE YOUR SPOT (FREE)
Already Using Horizon Inspection Software?
Join us for an advanced training session on Horizon Inspection Software on November 15, 2019 and learn how to make the most of Horizon's powerful tools, from efficient report writing to automated emails that put your marketing on auto-pilot.
RESERVE YOUR SPOT ($40 – limited to 25 seats)
Does Your Inspection Software Work As Hard As You Do?
Running an inspection business is tough. You have to find clients, schedule inspections, collect payments, inspect the home and write the report. If that's not enough, you're likely using multiple tools to do this. Fortunately, there's a better and smarter way with Horizon Inspection Software. We look forward to seeing you at the CAHPI Conference on November 16 & 17 in Ottawa. Stop by the Carson Dunlop/Horizon booth for a demo or try it FREE today.

When:
Saturday, November 16
Where:
Grand Scheme Ballroom
Brookstreet Hotel
525 Legget Drive, Ottawa, ON
Time: 7:30 – 10:00
CAHPI AGM MEETING
Brookstreet Hotel
Click here for the Saturday & Sunday Conference Schedule
Start your day with a hot breakfast buffet while networking with other inspectors and visiting the exhibitors in the product showcase.
7:30 - 9:00 Registration, Breakfast, Exhibitor Showcase
9:00 - 10:00
2019 Annual General Meeting
Stephen Greenford Award Presentation
2019/2020 Board of Directors
Town Hall

When:
Saturday, November 16 &
Sunday, November 17
Where:
Shakers & Traders (Break-out)
Brookstreet Hotel
525 Legget Drive, Ottawa, ON
Time: 8:00 – 5:00
CAHPI EDUCATIONAL SESSIONS
Brookstreet Hotel
Click here for the Saturday & Sunday Conference Schedule
$350 + tax registration fee includes: AGM, Two-days of Educational Sessions, Two-days of meals included Breakfast, AM & PM Break and Lunch. Plus Social/Networking on Saturday evening with cash bar.
Click the 'Register Now' button and complete the online registration form, you can make your payment by credit card, e-transfer or cheque.
ALL INSPECTORS WELCOME!
Join us and network with the new CAHPI board of directors, other home inspectors and vendors from across Canada. Visit the Exhibitor Showcase throughout the weekend. Mentorship Corner will be available to new inspectors. Experienced home inspectors will answer questions you have about inspection process, do's & don'ts and other related inspection topics. Photo Booth - Professional photographer will be on-site to take head shots for your membership card. Happy Hour - Saturday 4:30 - 5:30 p.m. Networking Reception in the Exhibitor Hall (Cash bar).

BONUS - all delegates will receive the Home Reference Book for free courtesy of Carson Dunlop - that's a $65 value!

Attendance will earn 18 MRCs
(MRC = membership renewal credit)
Learn from the best industry experts ...

KEYNOTE SPEAKER
Clandestine Laboratories – Impacts on Residential Structures
Sgt. Douglas Hill, Ottawa Police

Marihuana grow operations
Pilling operations
Methamphetamine Labs
The presentation will cover the basics of how each operation is set up and run; what resources, materials and/or structural modifications are required for each; the impacts of each in terms of contamination and health/safety issues; remediation / decontamination; signs that a residence has been used as a lab; what to expect in terms of police / city response. Sgt. Hill will also touch on current laws with respect to cultivating marihuana.
The objective of the presentation will be to provide home inspectors with the basic knowledge required to identify if a home is or was used as a clan lab.


EDUCATIONAL SESSIONS
Building Science - Discussing Concealed Water Damage... Alan Carson
In this presentation we look at the number one enemy of houses – water. We focus on walls and how water creates havoc. We'll talk about things that matter – climate, wall construction, and building shape, size and orientation. We'll talk about some inspection tips and clues to watch for that may suggest hidden damage.

Elevating Houses: A Unique Perspective for Home Inspection..... John Weiburg, P.Eng.
This course will discuss the methods of elevating houses to mitigate future impacts from storms such as Hurricane Sandy and is designed to introduce Home Inspectors to this process. Thousands of houses in flood zones are currently in the elevation process in the United States. Topics include Design of the lifting system; Lift process; Structural, plumbing and electrical impacts; Residential fire sprinkler systems; Helical pile design and installation; Foundation Design; Flood vents; Vertical platform lifts, etc. Case studies will allow inspectors to follow the process from design through construction and will provide unique perspectives from underneath houses for home inspection purposes.

Cyber The New Computer Crime - This could happen to you - are you covered?... Kim Smith
Cyber-attacks are on the rise, and it is typically small to medium size business that are hacked or locked down. As of November 1, 2019 all business, large or small must report to the Government if they have been hacked or if sensitive information could have been stolen. Sensitive information is not only financial, but is described as any information that could identify another individual. This could be names, address, email address, phone numbers. As you can see, we actually all need Cyber coverage as we have cell phones, and computers that save this information. The presentation will educate members on what Cyber coverage is, what is covered, along with risk management of sensitive information. Claim examples will be provided.

Home Inspection Intelligence & War Stories.... Howard Ryan
Starting a home inspection business without qualification and experience. Marketing advice & war stories. Home inspection and no disputes.

Foundations.... Peter Elliott
The purpose of this seminar is to explain the various foundation defects and issues that can arise during a visual building inspection and how to recognize them. I will show how to identify the different levels of cracking that occurs, how to know the difference between settlement and lateral movement, and are they structural defects or structural issues? I will explain the various repair methods of crack repair, waterproofing/drainage at the exterior and interior and the products best suited to the tasks. We will also discuss the different foundation types and materials you will encounter in the field.

Home Flood Risk Assessment... Cheryl Evans
The impacts of climate change, and rapid urbanization has caused a ripple effect among various professional fields, home inspection notwithstanding. The Intact Centre on Climate Adaptation (ICCA) out of the University of Waterloo has conducted various research in this field and has collaborated with numerous government and commercial partners. Most recently the Centre has developed the Home Flood Risk Assessment Training (HFRAT) course offered online through various colleges (Fleming, Seneca, Loyalist, etc.) aimed at home inspectors and other professionals, which presents a high level overview on the impacts of increased flooding events in urban environments. The course and work ICCA has conducted aims to help focus future inspections around flood assessment specifically. The course goes on to highlight how more frequent and devastating flood events are impacting both home inspections and housing purchases in the future.

Top 10 Plumbing Items to Look at and Why! ...Dave Smythe
This presentation will point out visual issues with plumbing, how to test components and why system issues are import to catch.

Appling Structural Engineering to Home Inspections....Graham Clarke, P.Eng
Graham Clarke, a consulting engineer and home inspector, outlines structural engineering strategies that can be used by any practicing home inspector to perform first-order analysis of structural condition in homes. Far too often, home inspectors direct their clients to structural specialists who may know little more about houses than experienced home inspectors. In this session, Mr. Clarke will outline strategies that can help home inspectors tell the difference between serious structural concerns and less critical situations.

New Home Inspection: Approach and Execution.... Keith Tripp
Inspecting homes for clients preparing for warranty submissions to the builder or third party warranty service can be fruitful business. The process requires careful management to be profitable and so client expectations are met within the scope of a typical home inspection. This presentation will show real inspection findings, identify common customer concerns and show tools and techniques of inspection and reporting. The objective is to help you find meaningful defects and present them in a format the customer will appreciate so they will generate referral business.

Social Media for Business... Mallory Rowan
The seminar will begin with a review of branding, and how to find your brand and your voice. This is what separates you from competitors online and helps build relationships with followers. We will then move into content marketing: What content do followers want to see? How do you produce and distribute it in a time-effective way? And finally, why is social media an effective tool for distributing the content, how do you build genuine relationships, and how do you convert those relationships to sales.

Radon, Real-Estate and Short-Term Testing... Erin Curry, Eng.
In late 2018, CARST released the Real Estate Guideline concerning testing for radon during a real-estate transaction. This presentation will walk through the Short-Term and Real Estate Guidelines; discussing how to put them into practice and providing some guidance on how to discuss and use them with real estate agents and homeowners in your community. We will also share some of the lessons learned through the two-year process of developing a new paradigm for radon and real estate, and the feedback we continue to gather as we talk with real estate agents across the country. This presentation will provide C-NRPP certified professionals with 2 hours of Professional Practice Credits for C-NRPP Continuing Education.

Commercial Building Inspections – Make More Money with Less Hassle...Denver Jermyn, P.Eng.
This seminar will provide a brief introduction to commercial building inspections for people already familiar with home inspections. The seminar will discuss how commercial inspections are different than residential inspections including the types of clients, compensation, and reasons for inspections. The seminar will conclude with a discussion of ASTM Standard E2018-15 which outlines the scope of work for a commercial property condition assessment.

Mould Remediation Basics...Ken Ruest
This session on mould in houses and remediation will provide information on conditions for mould growth, various causes of mould in houses and basic procedures for mould remediation. The presentation will include a review of current clean-up procedures being impletented by the industry and compared to guidance provded by various authorities.

Top 10 Electrical Things to Check in a Home...Bryan Verhulp
This presentation will focus on the top 10 electrical issues found during an electrical evalution by Ring Electric. Topics will discuss the difference between grounding/bonding, overloaded panels and services, electric car chargers, and aluminum wiring

Click here for Speaker Bio's

*Speakers & topics are subject to change
TRAVEL AND ACCOMODATIONS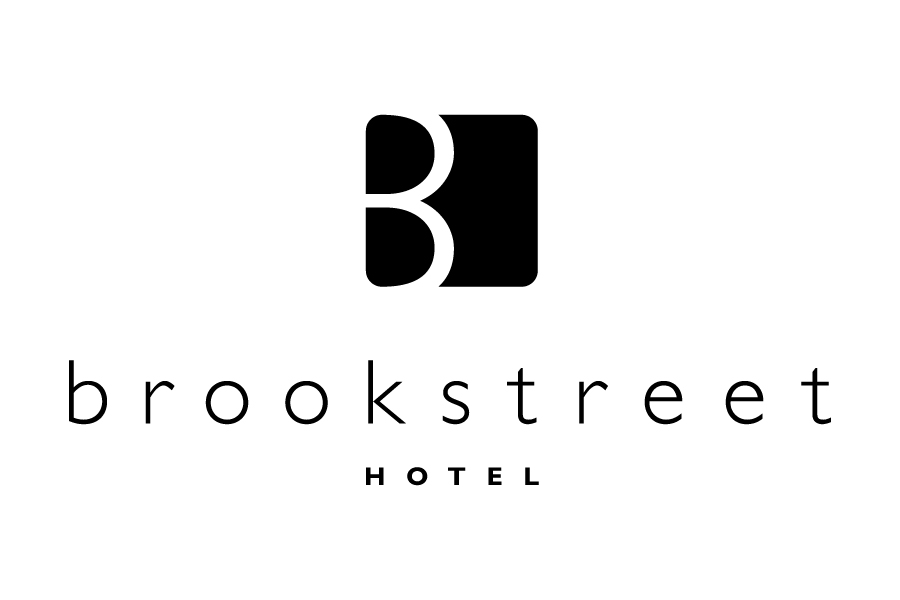 525 Legget Drive, Ottawa, ON K2K 2W2

$205/night King or $225/night Jr. Suite

Group Code: CAHPI National Home Inspectors' Conference 2019
Online Reservations
Reservations: 1-888-826-2200 or

Other Hotels nearby:
Holiday Inn & Suites 101 Kanata Ave, Kanata, ON K2T 1E6
Fairfield Inn & Suites by Marriott 578 Terry Fox Dr, Kanata, ON K2L 4G8
Townplace Suites by Marriott 1251 Maritime Way, Kanata, ON K2K 0J6

Includes:
Free Parking: Indoor and Outdoor
Free Wi Fi in guestrooms and all meeting rooms
Complimentary access to Flex Fitness Studio, and indoor saltwater pool, whirlpools and dry saunas
Complimentary access to 525 Games Room
Complimentary Shuttle to Kanata shopping malls and restaurants (pre-booking required)

On-site:
Au Naturel full-service spa
Perspectives Restaurant
Options Jazz Lounge with nighly live jazz
B-Cafe
Marshe's Club House with golf simulator (short walk from the hotel)

Things to see and do click Ottawa Tourism
TRAVEL
Air Canada promo code 10% Discount DZA9HWA1
To book a flight with your promotion code, access aircanada.com and enter your promotion code in the search panel.
You will benefit from an instant online registration and enjoy a ten per cent discount on eligible fares.
The booking is to be made to the following city: Ottawa, YOW (ON)
The travel period begins Tuesday, November 05, 2019 and ends Monday, November 25, 2019.
Travel is valid Monday, Tuesday, Wednesday, Thursday, Friday, Saturday, Sunday.
No discount will apply to Tango bookings for travel within Canada or between Canada and the U.S. For International travel (destinations outside North America), discounts apply to all fares including Tango.

Via Rail
Uber from Ottawa Int'l Airport to Brookstreet
Taxi from Ottawa Int'l Airport to Brookstreet